My Start In Labs
Welcome to Sarshai Labradors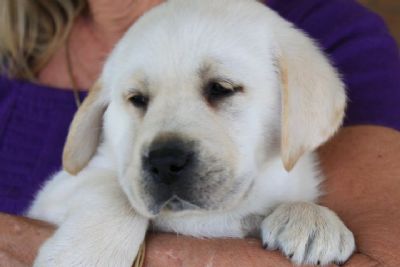 We have a small kennel near Samford in Queensland. We live on acreage and are the proud owners of Yellow, Black and now a Chocolate Labrador Retriever. All our Labradors are a very important part of our family.
I am a Registered and Accredited breeder with Dogs Queensland.

I am a member of the Labrador Retriever Club of Queensland.

A member of the All Breeds Tracking Club

A member of Evergreen Tracking Club.
I started out with my first show dog "Ch Charmerla the Sarak" who I bought from Pat Cameron (Charmerla Labradors) 25 years ago. 11 months later I started showing and loved it. Sarak was my first Australian Champion.
Pat has always been there to help me and is a wonderful friend.
All my dogs are hip and elbow scored, tested for PRA and EIC.
Contact Details
Carmel Vierow
Samford, QLD, Australia
Phone : Mob 0411 161 036
Email :
[email protected]